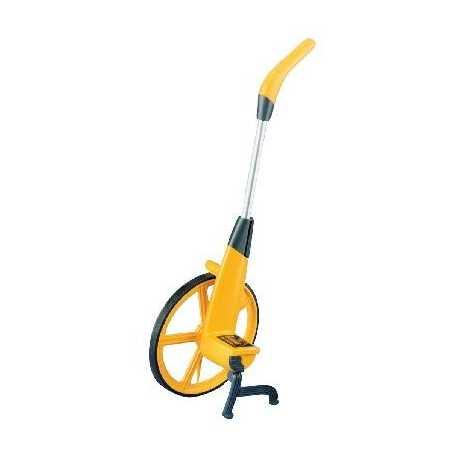 Trumeter Measuremeter measuring wheel
Lightweight, brand leading measuring wheel.
measuring wheel comes in metric and imperial version
metric version (metres and decimetres) - measures up to 10,000 metres
imperial version (feet and inches) - measures up to 10,000 feet
lifetime manufacturer's guarantee
complete with a foldaway telescopic handle and retractable stand for easy transport
choosing imperial version - this will be made to order. Expect delivery within 2 weeks.