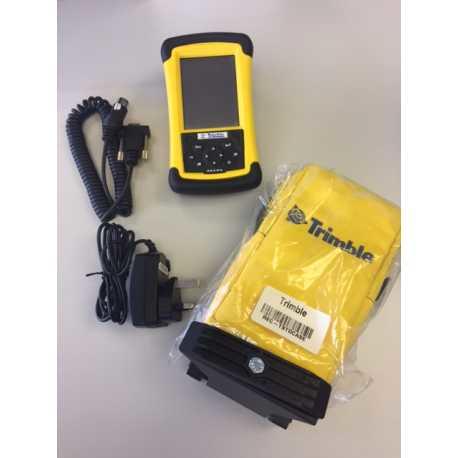 Trimble LM80 layout manager - used equipment
Used Trimble LM80 layout manager - positioning solution for construction.
Used Equipment: Trimble LM80 with Layout Software                              
This building construction positioning solution enables contractors to bring a paper plan from the office to the construction site. This pocket sized LM80 Layout manager allows you to carry and manage work set out your job from existing site plans.
Benefits of using the LM80 are:
Take CAD designs or BIM data into the field.
Lay out complex concrete forms or anchor bolts from any location by referencing any two known points.
Lay out control points and offset hubs faster and more cost-effectively. Work on your schedule.
Lay out all lines from one reference location with no string lines, transits or theodolites.
Make minor adjustments to the building position as needed without waiting or paying subcontractor fees.
Check the work of others and create documentation for change orders when necessary. Direct Reflex capabilities make as-built checks a one-person job.
Lay out control lines for subcontractors faster and more accurately than with tapes and theodolites.
What's in the box:  
Trimble Recon LM80 with LM80 Layout software, user manual and guide.
Charger
Instrument cable
Carry case
Tripod bracket