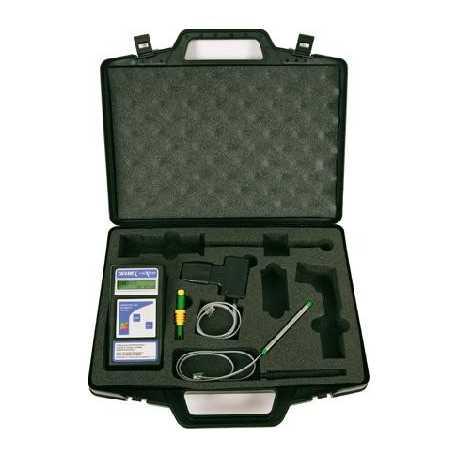 CMEXpert concrete moisture testing kit
A complete kit for moisture testing of concrete flooring, hard wood flooring, wood sub-flooring and environment monitoring. 
The Tramex CMEXpert is the complete moisture and humidity meter for flooring incorporating 3 modes of operation.
A digital readout version of the Concrete Encounter measures moisture in concrete floors and other floor screeds non-destructively.
The Wood probe can be plugged into the CMEX for accurate moisture readings in wood.
The humidity probe measures relative humidity, temperature, dew-point and mixing ratio. It also allows testing of concrete slabs using the In Situ or RH Hood methods.