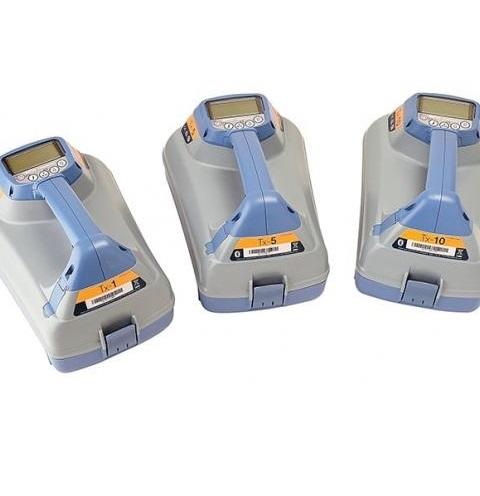 Radiodetection Tx Transmitters
The Radiodetection Tx transmitter range are designed to accompany the RD7100 and RD8100 precision locators. With a wide range of frequencies and 3 power output options the Tx range provides a cost effective solution to compliment your precision locator.
TX1 Transmitter - 1 watt Entry level transmitter with a wide range of induction and direct connection frequencies.
TX5 Transmitter - 5 watt transmitter offering more power for induction and direct connection. Includes fault find mode and available with iLoc option
TX10 Transmitter - 10 watt high power transmitter for greater induction and direct connection range. Includes fault find and current direction mode and available with iLoc option
Automatic impedance matching - transmit your locate signal as far as possible by automatically matching the transmitter impedance to that of your target cable
Built for on-site use – IP65 - shock resistant, ingress protected casing protects against knocks, drops, water and dust.
Lithium Ion battery pack option -deliver extended run-time, lighter weight and superior cold-weather performance by comparison to standard alkaline batteries.
No need for operators to replace, manage and recycle alkaline battery cells, reducing the associated costs, workload and environmental burden.
Please contact us for options and pricing