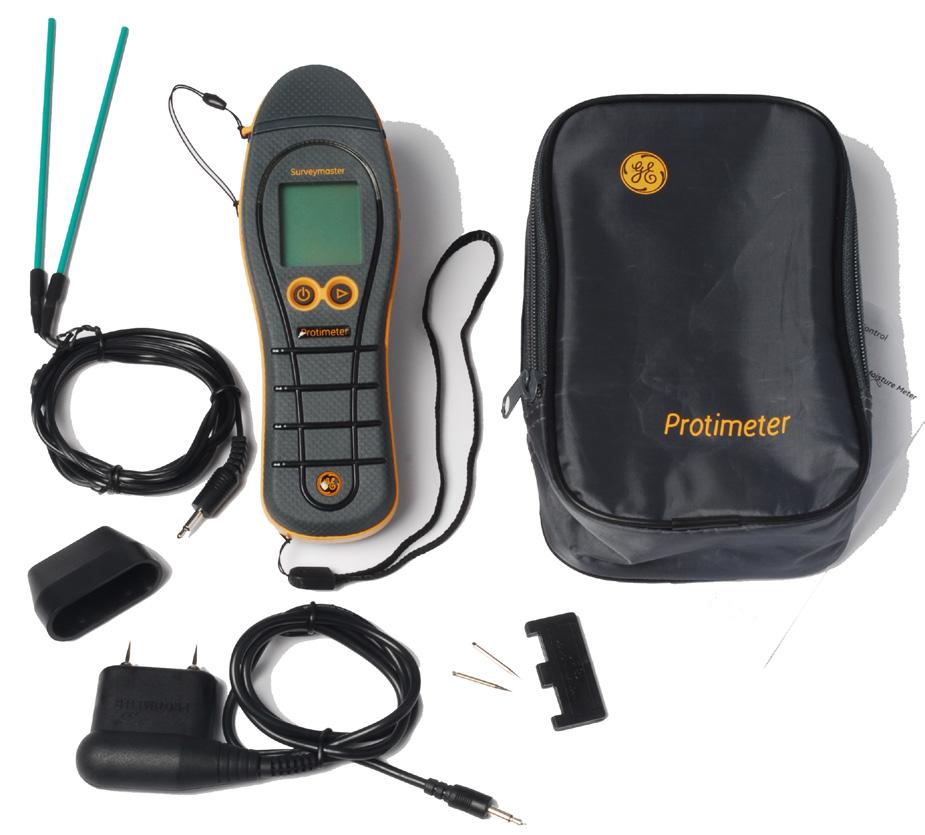 Protimeter Surveymaster II Moisture Meter BLD5365
Surveymaster Dual Function Moisture Meter
With two operation modes the Surveymaster can help building professionals assess building moisture levels during new build and refurbishment projects. 
Search Mode - Non Invasive
Applications: Shower pans, behind ceramic tiles, fine finishes, water stains, tile, vinyl and laminate floor coverings, joists around toilet, drywall, below grade floors and walls, plaster, masonary, concrete and concrete block,
Look for moisture behind wall and floor coverings such as tiles or vinyl.
Assess, in relative terms, if the material is in a dry, borderline or damp condition.
Map the extent of the problem numerically
Non-invasive pinless radio frequency finds moisture at depth where it is not always directly visible-up to 25mm below the surface.
Pinless measurement mode is not adversely affected by the presence of surface moisture.
Measure Mode - Pin Type
Applications: Wood and wood floors, subfloors, drywall, concrete and concrete blocks, stucco, plaster, masonry and EIFS.
Pin-type probes measure moisture in wood and other building materials (use provided wood species calibration chart for precise readings)
Deep wall probes establish the presence of moisture in wall cavity insulation, sub and surface structures