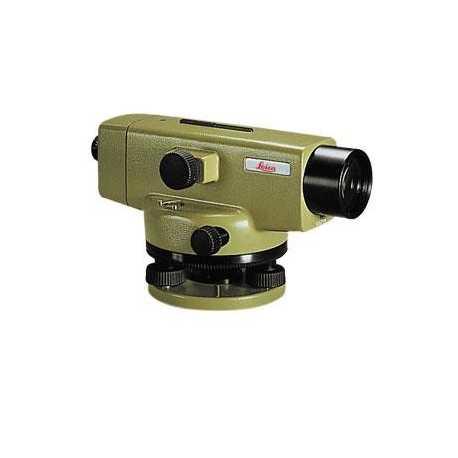 Leica NA2 optical level kit
Precision level for all your stringent requirements. The Leica NA2 universal automatic level meets all the requirements of precision levelling. Choose the basic or precise NA2 kit. Contact us on 0191 4789333 for our best price. 
Leica's top-class optical quality gives the NA2 a bright high contrast image.
Push button compensator check.
Endless horizontal drive for left and right handed users
Coarse and fine focusing knob
Play-free footscrews
Optional eyepieces available
Top-class optics
The parallel plate micrometer permits direct readings to 0.1mm and estimated readings to 0.01mm.
Accuracy 0.7mm and 0.3mm with Parallel plate micrometer. per 1km double run
Magnification 32x
Shortest Focus Distance 1.6m
Compensator setting accuracy 0.3"
Basic kit includes: precise level, 10mm parallel plate micrometer, GST05 telescopic wooden tripod and a telescopic 4m/4 section staff.
Precise kit inlcudes: precise level, 10mm parallel plate micrometer, GPLE2N Nedo Invar staff 2m, GST20 telescopic wooden tripod.