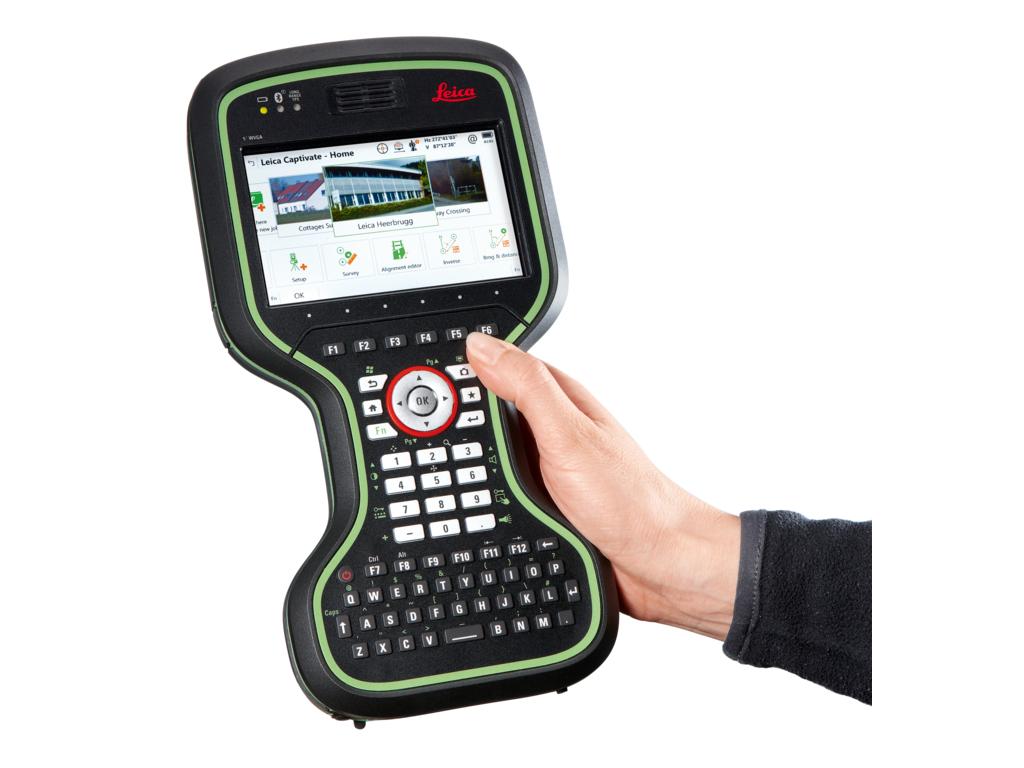 Leica CS20 Field Controller
Running the revolutionary Captivate field software the Leica CS20 controller offers a robust design and high performance, providing the ultimate in control and convenience with complete mobility. Touch screen technology allows you to process data while a stunning 3D view transforms your Leica VIVA GNSS and TPS and Leica Nova scanning experiences.
With the CS20, you are in complete control and can take your entire office on the go. It provides you with an intuitive user experience and makes your measuring tasks enjoyable.
5" high resolution display with touch screen technology
IP68 environmental protection
available with built in Disto hard to reach point measurement
available with long range Bluetooth and built in modem