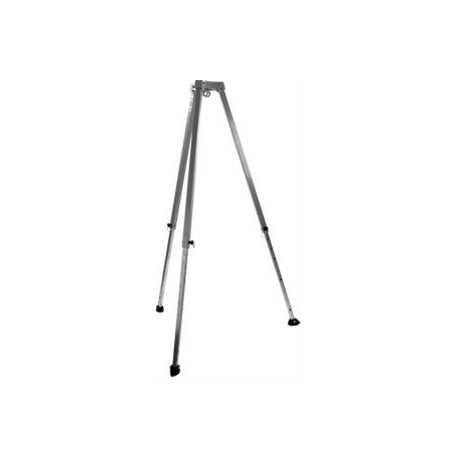 IKAR aluminium rescue tripod
Aluminium rescue tripod with adjustable legs to EN 795 Class B. 
this aluminium rescue tripod is designed for rapid set up and can be used on it's own with connection to the central eye bolt or as part of our fall arrest package with HRA device
maximum user rating 2 persons or 1 person and a load winch to 250 Kg SWL. The rescue tripod is adjustable in height from 1.44 to 2.42 m. The set up diameter of the legs ranges from 0.99 to 1.55 m.
the weight of the rescue tripod is 19 Kg.
it should be noted that this IKAR aluminium rescue tripod is CE marked against EN795 under the PPE Directive and should be treated as such and NOT as lifting equipment, by complying with the requirements of the PPE Directive the requirements of LOLER will be met.